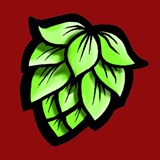 Here's something for all readers who are, like me, thoroughly fed up with the nannying neo-prohibitionist nonsense of DryJanuary, Drythalon, GoSoberForOctober* and all that -- fellow bloggers Steve of
the Beer O'Clock Show
and Phil of
Beersay
have come up with Big Beery Night, a night to both celebrate beer and donate to charity.
It's the evening of Friday 25th September, which is also the date of MacMillan's
World's Biggest Coffee Morning
, so you can follow your Kaffee und Kuchen with a nice beer in that same most excellent cause.
All you have to do is drink the beer, Tweet/Instagram your choice using the tag #BigBeeryNight, and then donate the cost of your beer to MacMillan. They've even set up a
dedicated #BigBeeryNight JustGiving page
for our donations.
See you then, I hope!
*The arrogant and insolent assumption that the only reason to drink beer is to get drunk says a lot more about their behaviour than about mine and yours.